SUNDAY, AUGUST 22
THE BUCKSNORT SALOON & FAMILY RESTAURANT  in SPHINX, COLORADO.
THE STORYS play 2 – 4 PM in this 120-year-old building, covered inside in dollar bills from the ages. BUCKSNORT'S menu is burgers and brats, featuring Antler Ale. An hour north of Woodland Park on Colorado 67 to Pine Grove, then one mile into the mountains to Sphinx, Colorado. The drive's stunning! Come join us for a really fun, really unique afternoon of music and food.

TUESDAY, AUGUST 31
BENNCO INVESTMENT sponsors company party. THE STORYS play on the patio.
SATURDAY, SEPTEMBER 4  
Private wedding party, Copper Mountain Ski area.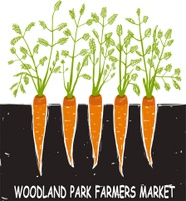 FRIDAY, SEPTEMBER 24 
WOODLAND PARK FARMERS MARKET in MEMORIAL PARK, Woodland Park, Colorado. 
Come join THE STORYS for the season-ending session of the FARMERS MARKET.  THE STORYS play 10 – 1 PM under the pavilion, 117 Center Street, Woodland Park.